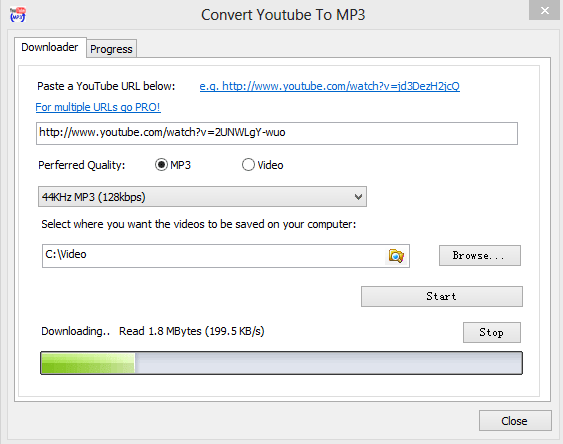 Free Download Now!
Convert YouTube To MP3 feature list:
- All YouTube video/audio formats supported:
Video: 3GP, NQ, HD, Super HD, etc.
Audio: MP3, AAC, 3GP,etc.
- Auto detect and select the best suitable MP3/video formats available on YouTube and suggest them to users.
- Directly download and convert YouTube MP3 from your own computer, remove any possible privacy & network issues;
- Highest downloading and converting speed;
- Keep updating for changes of YouTube;
- 1 click to download/convert YouTube to MP3 or AAC. Quick and easy;
- Convert YouTube To MP3 software is 100% Free & Clean;
- Integrate FFMpeg converter.
- And many others...